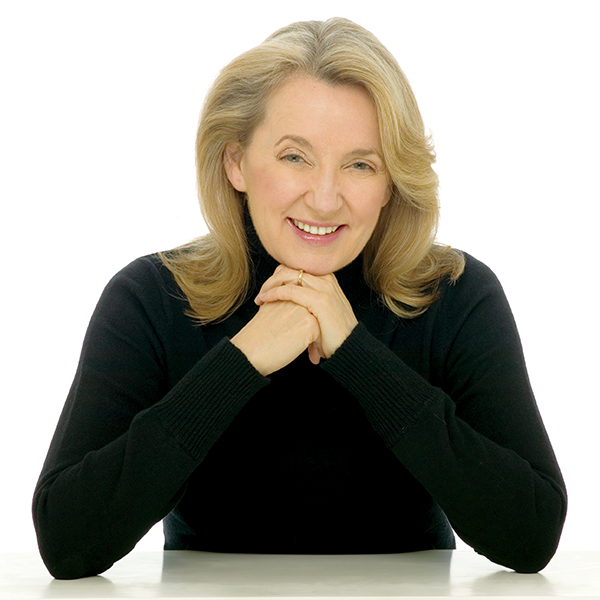 "She is a fine teacher with ability to diagnose problems and apply sound solutions that relate exactly to the central technique based on diaphragmatic breathing, a forward placement of sound and the knowledge of releasing words, so that the diction is clean, the tone free and communication verbally and tonally well established."
Phyllis Curtin, Legendary Opera Singer and Vocal Pedagogue
Juliana Janes-Yaffé served as a staff vocal tutor/lecturer at Royal Northern College of Music, England (Junior Division) from 2017 to 2020, and as a staff vocal tutor/lecturer at Coventry University, England, from 2014 to 2020. From 1995 to 2014, she was Head of Vocal Studies at the (New York) Mannes College of Music, Pre-Conservatoire Division. She has since been a voice teacher in great demand and has had students who are either training for, or are already working on, the Broadway and classical stages, the cabaret circuit, and theatre and recording professions. Her no-nonsense, methodical, and permanent training of vocal technique, and her vibrant personality, has earned her the praise of both students and professional colleagues alike. She currently also maintains an independent voice studio in New York City, where she resides.
"It is immensely gratifying to say that [Juliana] understands clearly a healthy vocal production which allows her voice to serve her artistic, musical and dramatic intentions very well. She has brought students to my studio so that I could observe her teaching. I am delighted to tell you that she is a fine teacher with ability to diagnose problems and apply sound solutions that relate exactly to the central technique based on diaphragmatic breathing, a forward placement of sound and the knowledge of releasing words, so that the diction is clean, the tone free and communication verbally and tonally well established."
Phyllis Curtin
Legendary Opera Singer and Eminent Vocal Pedagogue
"Thank you for your continued contributions to the Department, Juliana.
I know the team has greatly valued your input, particularly your inspiring vocal workshops to the Performance vocal students as well as workshops on how to compose for the voice for the first year composers. Your presence on the Vienna trip was a huge success and your fluent faculty with the language and your knowledge of the city were of considerable benefit. The students have undoubtedly gained an enormous amount from these interactions and we very much hope you have the opportunity to work within the Department on the new structure next academic year."
Dr Sara Reed
Head of Performing Arts
Coventry University
"Ms. Janes-Yaffé is certainly an exceptional teacher. She clearly laid out the goals and technical, physical demands and musical challenges…It was evident that a routine, and proper tools, had been established. One of these important tools was the use of the International Phonetic Alphabet (IPA)…This enabled the young singer to perform at a much higher level…Ms. Janes-Yaffé continued to work on elements of posture and body awareness throughout the lesson period. This produced terrific results…Ms. Janes-Yaffé was able to draw from her experience as a performing artist, and model for the student when needed…The student's talent was acknowledged, and praise was given at the appropriate times…[Juliana] would not settle for less than the student's best effort. The student enjoyed the process."
Beth Roberts
Coordinator, Voice Department
Mannes College of Music
Juliana's Twelve Principles of Fine Vocal Pedagogy
Do no harm. A singer should never come out of a lesson with vocal fatigue.
Teach the fundamentals; they are fundamental to successful singing. Talent is essential, but one is only as good as one's technique.
Good technique is good technique, regardless of the style to which the technique is applied.
Know how to quickly diagnose the individual student's technical needs, then custom design the exercises and repertoire necessary to achieve a healthy technique and vocal longevity.
Train the breath and the body. Without this, no fine singing can occur.
Train the student's appreciation for the principles of vocal excellence: good posture; well supported breathing technique; unencumbered vocal production; reliable intonation; clarity of (and emotional connection to) sung text.
Grant the student a reliable and permanent vocal technique, so that he/she becomes independent of you, not dependent on you.
Work with the student's own voice, not your personal idea of what the voice should sound like.
Make the training of good singing diction a priority. It will not only help enable good technique, but also enable poetic expression inherent in all sung text. Good diction is NOT the singer's enemy; rather, if trained correctly, it is one of the keys to vocal freedom.
As a tutor, apply your professional performing experience — and all of the above — to help the student audition and perform more successfully.
Engage your genuine interest in, and kindness toward, each student.
Let your enjoyment in being a tutor shine through, and have a sense of humour!